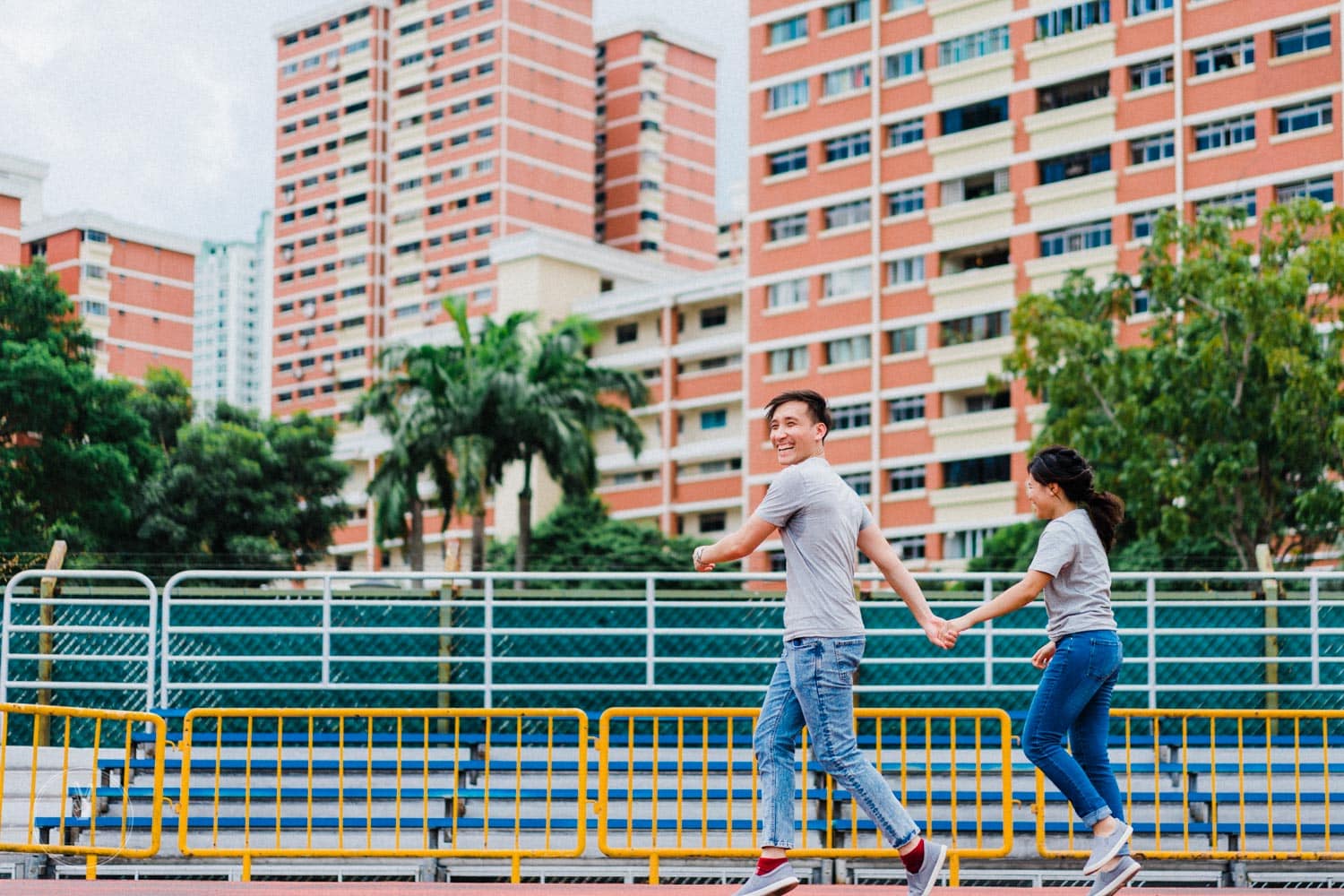 23 Nov

8 Hidden Wedding Costs you haven't thought of

Weddings are expensive so you definitely don't want those hidden wedding costs to creep up on you. On average, weddings in Singapore cost about $30,000 to $50,000 and can go up to $100,000.

Budgeting as part of your early wedding planning is the key to holding a successful wedding in Singapore.

Keep reading to see the 8 hidden wedding costs you probably haven't thought of!
1. Postage Stamps for Wedding Card Invitations
How is it hidden?
Print and Stationery
vendors will only state the cost of design and printing. There may also be an additional fee to deliver to you but
you are on your own with delivering to your guests
!
How much will it cost?

Standard regular costs 0.30 – 0.37$. If you're planning on a large guestlist for your wedding, for example 200 guests. It'll set you back $74 just in postage.

Not to mention if you are planning on any fancy wedding invitation card boxes or oversized wedding invitations cards, the cost can quickly go up to $180. And don't forget this is for local wedding guests!
If you're planning on inviting a lot of overseas friends and family - you'll need to factor this in too!
How to save?
When deciding on wedding invitation cards, keep in mind that they will most likely need to be posted whether locally or overseas so
don't choose any bulky or oversized invitations that will drive costs up
.
Most
print and stationary
will state the cost of design and delivery to you may also be additional. You can check all of our print and stationery vendors
here
.
The biggest saver you can do is to send an e-invitation on HitchPlanner.
Not only is it completely FREE but it is also a digital way to keep track of your RSVP's and you can even start planning your wedding seating chart with this list.
Read our full guide on everything you need to know about sending wedding invitation cards in Singapore
here
.
2. Wedding dress alterations and steaming
How is it hidden?
On average, brides will start planning their wedding a year in advance. Some choose their dress well in advance of their wedding, but you need to take into account that things may change along the way.
Of course, you want to look your best during your special day so you might even want to lose a few pounds before the wedding.
Here
are some diet hacks from three real-life HitchPlanner brides.
How much will it cost?

Buying a gown that is too big that needs taken in will be cheaper than buying a dress that is too small and needs to be adjusted. Gown alteration will depend on your bridal studio but average around $100-150 per alteration.
How to save?
Instead of buying a gown that you will wear once – why not rent one? You won't need to worry about where and how to store it.
Plus, there are innumerable styles to choose from that you probably won't find in ordinary bridal studios.
Korean Artiz Studio
offers brides-to-be an elite offering of stylish bridal gowns. Whether you prefer something chic and classy, elegant and lacey, or whimsical and fashion-forward – you'll find something special for you and you don't need to worry about alterations and upkeep or the headaches of how to re-sell!
3. Overtime Fees for Wedding Vendors
How is it hidden?
Weddings don't always run on a schedule particularly when you've got guests coming from all walks of life. So you shouldn't expect your wedding to be over at a certain time – as it may run a little longer than expected!
However, your wedding
EMCEE
,
photographer
and
videographer
are booked for a certain amount of time, so if your wedding runs a little longer than you expected, they'll charge per hour after they've reached the time specified in the contract.
How much will it cost?

This will depend on what kind of vendor it is and what package you decided to book.

For example, some photographers may charge up to $200 for each additional hour.
How to save?
Before booking any vendor, you should iron out all the details so that you are absolutely clear on the additional fees.
If you book on HitchPlanner, you can ask your vendor by clicking on the "Ask a quote" button and all your purchases are also covered by the
HitchGuarantee
so no need to stress as we are here to handle any disputes!
4. Rental Transport to and from your Wedding Venue
How is it hidden?

You've found that perfect wedding venue but you haven't thought about how you are going to get there.

Unless you have booked an all-inclusive hotel banquet package with overnight stay included, you'll definitely need to think about how you're going to get to your venue in that big beautiful wedding gown of yours.
How much will it cost?

Depending on what kind of car you want to rent for your wedding it can set you back anywhere from $200-$500.
Book something that is easier to get in and out of with a long dress and train!
How to save?
Factor in the travel when you are looking at venues so you don't get caught out closer to the wedding. Make sure you choose a venue that is convenient for you and your guests.
Look into packages where bridal car is included if you are looking to book a venue that is a little more out of reach.
HitchPlanner Recommendation
If you're having a
small intimate wedding
in Singapore, why not consider
EagleWings Loft
. It can easily house a 20pax wedding and include perks like bridal car rental and free anniversary tickets to EagleWings Cinematics.
Plus, you can also rent out one of their yachts and make it a weekend affair!
5. Angbao for wedding vendors and helpers
How is it hidden?

You will already be stressed about your wedding. Will the guests arrive on time? What will happen with the weather. Usually, having a big stack of Angbao prepared isn't on the top of a bride-to-be's list!
How much will it cost?
Here's some rates recommended by HitchPlanner
1.
Wedding Planner
(if you booked one): $68 to $108 or more
2. Maid of Honour and Best Man: $68 to $250 each (More or less dependent on how helpful they have been and what you have already paid for)
3. Bridesmaids and groomsmen: $48 to $150 each (depending on their duties that you gave them!)
4. Flower girl and page boy: $28 to $48 each
5. Ushers: $18 to $28 each
6. Drivers: $48 to $68 each
7. Officiant or celebrant: $88 to $588
8.
Emcee
: $48 to $68
9.
Hair and makeup artist
,
photographer
and
videography
: $108 to $208 each
10. Other miscellaneous helpers: $18 to $28 each (depending on their roles)
A lot of it is very much dependent on yourself and how much you'd like to give and how satisfied you were with certain services. Do not feel obliged to give out a standard amount!
How to save?

Plan in advance how much you'd like to give each vendor and factor it into your budget when you are booking them.
6. Trial fees for certain wedding vendors
How is it hidden?

Often, the stated price of the vendor will only state the full price regarding the day of your wedding.

Usually, a florist or other vendor's demo may be free the first time, but this is not often the case for vendors such as make-up artists.

Plus, if you make repeated changes, you definitely risk being billed.
How much will it cost?

Trial fees for make-up can range from $98 -$250 depending on the MUA you choose.

Some MUA will even charge a separate fee for a hair trial.
How to save?
When you are discussing booking your vendor make sure to ask up-front whether there are any trial fees and how many changes are they willing to accept before charging a fee.
Don't forget you can browse and chat to any of our verified vendors on our
marketplace
. As well as ask the for a personalised quote to fit your needs.
How is it hidden?

This is very much dependent on the venue you choose. A full-service venue won't charge you to clean up after the event. But if you rent a raw space for your wedding, you may need to pay for trash removal and a cleanup crew at the end of the night.
How much will it cost?

This very much depends on what venue you decide on so make sure you ask before you book!
How to save?

Read your vendor contracts carefully to see what is included in their services; your caterer or another vendor might already have this under control.

Depending on the venue you choose, your venue will usually provide basic decorations.

However, if you have a particular theme in mind usually couples will have to foot the bill themselves to cover the directions.

Pro-tip! Rent your decorations! Most styling and wedding decoration vendors will include the cost of teardown and clean up in their fee!
8. Marriage Licence Fee in Singapore
How is it hidden?

When you are planning your wedding, things that come top of mind are usually the venue and the wedding vendors as well as the guests. Registering your marriage is usually the last thing on your mind and often overlooked!
How much will it cost?
Filing for a notice of Marriage will cost $42 for Singapore citizens and $380 if neither of you are from Singapore.
Find out the official details
here.
How to save?

You should file a notice of marriage no later than 21 days before your wedding. Once it is approved, you will need to plan to get married within 3 months from the date of the notice.

Make sure you have done your research in advance and checked through all the details. If you file incorrect details and need to make subsequent changes – you will be charged an additional $25 for each subsequent application!
We hope that the article has helped you with your wedding planning!
Check off these hidden costs with this handy guide as you go along and don't get caught out. Use HitchPlanner to save yourself some more time and have everything in one place.
Other articles that you may find useful:
5 reasons to have an intimate non-hotel wedding in Singapore

Head back to our Marketplace to browse and chat to verified vendors. Dream. Search. Plan. right here on HitchPlanner.