25 May

How To Plan An Epic (Virtual) Wedding (Singapore Edition)
If COVID-19 altered your wedding plans big time, here's how to plan an epic (virtual) wedding so you can add value when your Actual Day arrives.
There might be a way to get married in 2020 after all.
So you want to plan a virtual wedding of epic proportions? 
You've locked in your auspicious date (9 Sep 2020, those of you lucky ones), booked your favourite wedding photographer, bought your designer wedding shoes from Italy and now COVID-19 has ruined your plans.
Thousands of engaged couples were in the midst of preparing for the celebration of their lifetime and then everything came to a halt. Some of them are finding creative ways to have an epic virtual wedding.
In some parts of the United States, it is now legal to hold your wedding ceremony virtually via video conferencing!
YES to EPIC virtual weddings in singapore!
Singapore is up next – You are able to get solemnised virtually now!
For those who have already booked vendors and are able to postpone until next year, this might be the next best option! Think about this –
When you are forced to have your wedding postponed, you have to deal with disappointment, stress, uncertainty amidst the confusion. Why not consider a Hybrid wedding? We've laid out a couple of pros and cons to help you decide:
Here's the breakdown - Pros and Cons of having an epic virtual wedding
Pros of having a virtual wedding: 2x the celebration!
You sign the papers and officially become husband and wife (without waiting around in limbo).
You have the best of both worlds: an intimate solemnization and leave the Actual Day celebration for later.
Helps you create happy memories (so you can say, "virtual weddings are so 2020") during this intense self-isolation period.
Minimum costs or perhaps even saves you $.
It's fun and cool! And i mean come on, how often can people say that they had a virtual wedding.
Cons: Not that much, honestly.
It's virtual. Family members are not there with you physically.
Limited resources. You'll have to do most of the decor and set up yourself. (Fret not, we have a list of live streaming vendors that could help make the process easier!)
Clearly the Pros outweigh the Cons in this case. Think about this for another second. If you've already successfully negotiated a flexible date to postpone your AD with your vendors, depending on situation months down the road, you can decide to keep the auspicious date (9 Sept 2020) that you've snagged or push back to a later date if you want to make sure that the whole covid-19 situation is over.
If you are sold on having a legal virtual wedding, here are some things you can take into consideration when planning your own Zoom or at home wedding.
How To: Select your Virtual Wedding themes
Create the mood, set the scene.
If you are getting married in your apartment and are going to broadcast your space to the rest of your guests, building a backdrop will create and get everyone into the mood for celebration with you.
Get Crafty! Source your wedding decor from your local online shops.
This is also a great way to support the local businesses, or you can browse some of our listings here. Plus you might find some really dreamy ideas like this floating flowers backdrop.
Or floating clouds if you'd like.
Or just simply go for the rustic vibes like this:
Solemnization Outfit: Dress, hair & makeup
Some of you might get stressed out by the thought of deciding your own dress or outfit, on top of that, how do you even get started with your hair and makeup? (Help!)
Tackling the dress situation. Formal or casual? It all depends on you!
Unless you already have a bridal gown but we suggest to keep that for your AD. Even if so, you can still shop for your favourite brands that you're already comfortable with for your cosy virtual wedding. Here are some suggestions on popular picks for wedding solemnization outfits (for both the Groom and Bride-To-Be).
Remember it can be as formal or it can be as casual as you'd like!
There are tons of YouTube tutorials online but here's a few quick tips:
For hair, simple and chic is the way to go. As a rule of thumb, an up-do would make your outfit look more put together. (Here's a short tutorial for a chic low chignon.)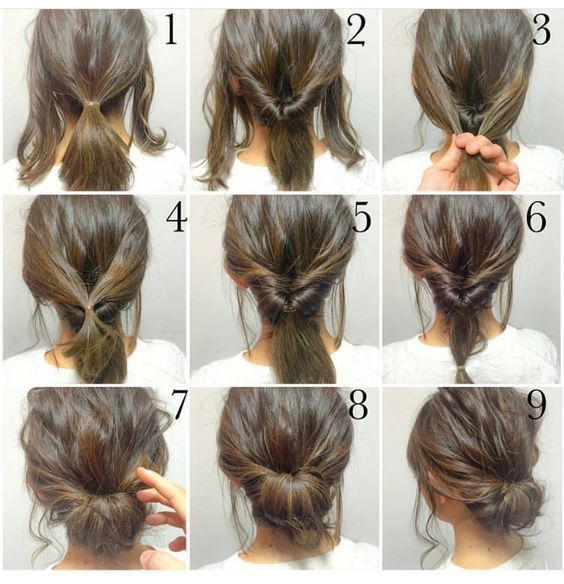 A web-conferencing standard makeup would typically suffice. This is not the time to put on those heavy fake eyelashes or you might end up covering those peepers like this: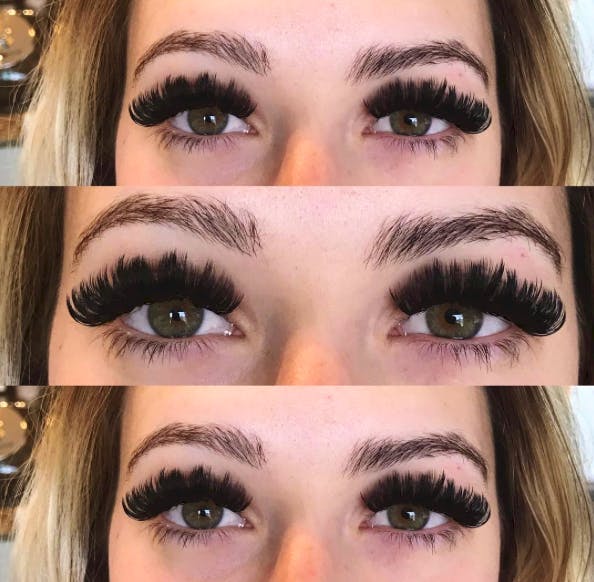 Try to aim for something more like this:
Another area to note is your lip colour. Video conferencing often washes out the colour of your lips so to avoid looking pale or sickly, opt for a universally flattering colour like warm rosy pink with brown undertones to complete your glowy bride look.
For men, a smart casual outfit would do the trick. If you want to avoid the shiny look on camera, try asking your fiance to dab a little of her finishing powder to mattify so you can look your best!
A dress code for your virtual guests. Yes please!
You get to have your say! Feel free to ask your guests to dress up so it feels more official. Otherwise why don't you set a theme to make your wedding day more memorable. Brainstorm some ideas and see if it matches you and your Fiance's style, how about Onesies, the 90s, or the colour purple.
If you're a guest reading this: Change out of your PJs and dress according to what was indicated on the RSVP invites!
Send out your virtual invitations & itinerary.
Your virtual guests would likely need some sort of schedule and it would work to your benefit if they know what to expect. It could perhaps look something like this:
Seize the opportunity to take part in something fun and revisit what is the true meaning of marriage. Take this time to embrace and ride this journey out together! (Leave your postponed wedding stress for later)
So would you now consider a Zoom wedding? Let us know!
COVID-19 or not, the show must go on! Plan your future wedding with HitchPlanner.
Stay on track with your wedding planning by signing up for our free account here. Save the trouble of reprinting e-invites and paper by sending e-invites, which you can edit anytime to change dates or times!