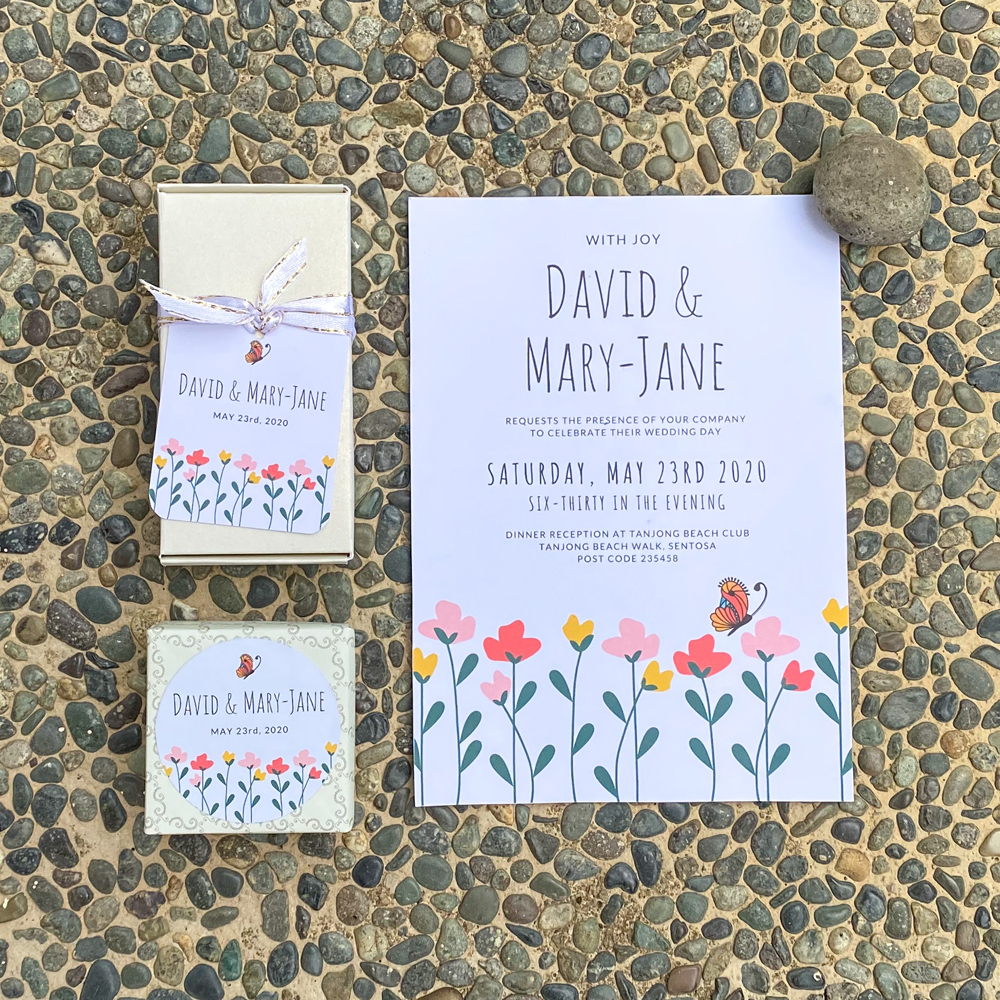 16 Nov

Your guide to Wedding Invitation Cards in Singapore

Confused about Wedding Invitation Cards? You may think it's as simple as putting your names and your wedding date on a card and sending it out to all your guests.

But, what about choosing between Paper or digital? 'Save the Dates' or straight to "Wedding Invitation Cards"?

Do you want to go down the traditional route and add your parents names as well? It's already looking kind of confusing.

So, we've created a quick guide of everything you need to know about Wedding Invitations Cards in Singapore.

Here are our top 3 wedding invitation card hacks to help you decide!
We say digital all the way!
Use HitchPlanner to save you some $$ and headaches and deliver your invitations digitally.

Plus, the upside here is that it's completely FREE and your RSVPs can be managed at the click of a button.

Check out these templates on HitchPlanner and login now to create your own.
Did we mention you can also create your wedding seating chart so drag and drop those tables all-in-one place!
However, do keep in mind that it might not suit any friends or family that aren't tech-savvy, so you may want to create some hard-copies for people, like your grandparents for example.
Wedding invitation hack #2: DIY your wedding invitations
Engagement photos can be repurposed and used as a wedding invite!

And it's pretty easy to design your own.

See the example below
Love this idea but haven't had your pre-wedding shoot yet?
Click
here
to browse top local wedding photographers in Singapore
So if you're up for designing your own – keep scrolling to see what you need to include!
Starting with the most obvious:


The names of you and your betrothed
Your wedding date
When does it start
Where is your venue
Names of your parents (if you want to go down the traditional route)
Then include how and where you want your RSVPs sent!
You can also include some optional extras. Here are a few suggestions:

Dress codes
Music requests
Kids – let your guests know on the offset if you're having a child-free wedding
Here's a handy wedding invitation cards checklist
Wedding invitation hack #3: Ask for a quote
We know that one size doesn't fit all when talking about Wedding planning so get the deal you want on HitchPlanner.com
Browse the
marketplace,
chat to our verified vendors and ask for quote. Get personalised quotes from our verified vendors for all your wedding needs!
Plus, when you shop on HitchPlanner, all your purchases are covered by the
HitchGuarantee
meaning that you will receive:
Money back if the vendor does not fulfil their service/product
Dispute resolution and 24/7 customer care

So go ahead and book your wedding stress-free!
When to send your wedding invitation cards depends heavily on the length of your engagement.
If you're planning a longer engagement (12 months or more) and/or a destination wedding, it's also not a bad idea to send out a '
Save the Date
' to allow people enough time to factor your wedding into their life plans and book accommodation.
Send your wedding invitation cards for your guests to receive them around eight weeks before the actual day.
This way you have enough time to
plan your seating chart
and inform your venue of the numbers guests and any dietary requirements!
Here's a handy table for your reference
Wedding Invitation cards are a small but essential detail to your wedding planning so don't leave it until the last minute!
Opt for e-invites if you know your guests are relatively tech-savvy and you want to have an easier time sorting out your RSVP's and seating chart arrangements.
Finally, don't forget that this is your wedding so plan and book according to what you want! HitchPlanner is always by your side to help you plan your dream wedding without the fuss!
Click here
to read more of our latest articles and don't forget to sign up to get access to a variety of free wedding tools to help you plan the wedding of your dreams!